Sprinkler Side Wall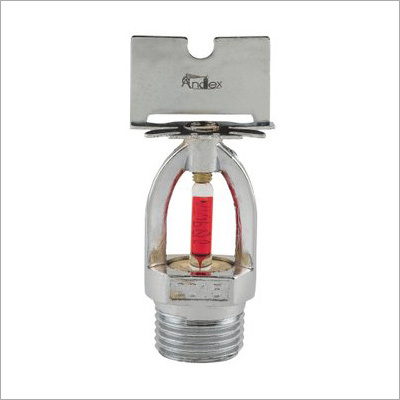 Sprinkler Side Wall
Product Specifications
Sprinkler Side Wall

Fire Fighting
Product Description
Sprinkler Sidewall, also known as a sidewall sprinkler, is a specialized fire protection device designed to safeguard buildings where conventional ceiling-mounted sprinklers cannot be installed. It is mounted on the sidewall of a room or space and provides reliable fire suppression capabilities. Sidewall sprinklers are commonly used in areas with limited ceiling access or aesthetic constraints, ensuring efficient fire protection without compromising the building's design.
Frequently Asked Questions (FAQ):
Q: How does a Sprinkler Sidewall work?
A: Sprinkler Sidewalls operate similarly to standard ceiling-mounted sprinklers. They feature a heat-sensitive element, often a glass bulb filled with a heat-responsive liquid. When exposed to elevated temperatures due to a fire, the glass bulb shatters, triggering the sprinkler head. This, in turn, releases water onto the fire's source, helping to control or extinguish the flames.
Q: Where are Sprinkler Sidewalls typically used?
A: Sprinkler Sidewalls are commonly used in spaces where traditional ceiling-mounted sprinklers are impractical. They are ideal for rooms with high ceilings, narrow or obstructed spaces, or areas with aesthetic considerations, such as historic buildings, museums, churches, and architecturally unique structures.
Q: Are Sprinkler Sidewalls as effective as ceiling-mounted sprinklers?
A: Yes, Sprinkler Sidewalls are just as effective as ceiling-mounted sprinklers when installed correctly and in appropriate locations. They provide comparable fire suppression performance and help protect life and property in case of a fire emergency.
Q: Can Sprinkler Sidewalls be installed in existing buildings?
A: Yes, Sprinkler Sidewalls can be retrofitted into existing buildings to enhance fire protection. However, the installation should be carried out by qualified professionals who can determine the optimal locations and ensure compliance with local fire safety codes and standards.