Manual Siren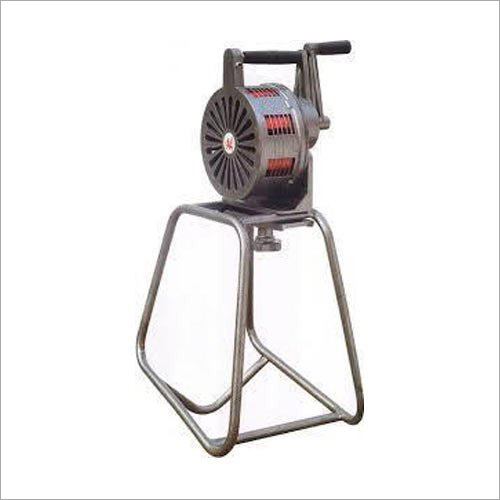 Manual Siren
Product Description
Manual Siren is a manually operated acoustic signaling device used to convey important alerts, warnings, or notifications in various settings. It consists of a rotating hand-crank mechanism or a lever that, when activated by hand, produces a loud and distinctive sound. Manual Sirens are commonly found in emergency scenarios, industrial facilities, construction sites, and public gatherings where a loud and immediate warning signal is required.
Frequently Asked Questions (FAQ):
Q: How does a Manual Siren work?
A: A Manual Siren operates using a mechanical hand-crank or lever system. When a person rotates the hand-crank or moves the lever back and forth, it sets the internal gears and components in motion. As a result, the siren emits a loud sound that can be heard over long distances, alerting people to potential dangers or critical situations.
Q: What are the advantages of using a Manual Siren?
A: Manual Sirens have several advantages. They do not rely on electricity or batteries for operation, making them highly reliable during power outages or remote locations. They are simple to use and do not require specialized training, enabling anyone to activate them in emergencies. Additionally, Manual Sirens are cost-effective and can be easily deployed in various situations.
Q: In what situations are Manual Sirens commonly used?
A: Manual Sirens find applications in a wide range of situations. They are often used in emergency preparedness and evacuation procedures, such as in fire drills, natural disasters, or hazardous material incidents. They are also valuable in industrial settings to signal the start or end of shifts, breaks, or specific work processes.
Q: How far can the sound of a Manual Siren carry?
A: The audible range of a Manual Siren varies depending on its design and surrounding conditions. Generally, they can be heard over distances ranging from a few hundred meters to several kilometers, making them effective for alerting people across large areas.